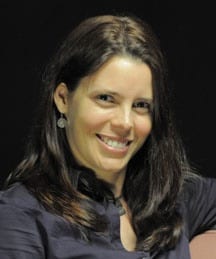 Dr. Jennifer L. Eigenbrode, a NASA researcher, will give a plenary talk about the Curiosity-MSL rover mission and efforts to investigate possible bio-signatures on the surface of the Red Planet at the 19th Annual International Mars Society Convention, to be held September 22-25, 2016 at the Catholic University in Washington, D.C.
Working at Goddard Space Flight Center's Planetary Environments Laboratory as a bio-geochemist and geologist with an interest in astrobiology, Dr. Eigenbrode is part of the research team working with MSL's Science Analysis at Mars (SAM) instrument testing the chemistry of Martian rocks, sediments and ice and looking for organic and inorganic compounds.
Dr. Eigenbrode received her Bachelor's in Geology from James Madison University in 1994, a Master's in Geological Sciences from Indiana University in 1999, and her Ph.D. from Penn State University in 2004.
Her earlier career included working with the U.S. Geological Survey, the University of Texas Institute of Geophysics, and Shell Oil Company. In 2007, following a post-doctoral Carnegie Fellowship at the Geophysical Laboratory of the Carnegie Institution of Science, she joined NASA as a space scientist.
For more information about the 2016 International Mars Society Convention, including "early bird"registration details, please click here.