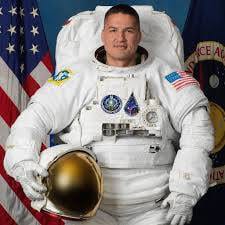 Members of Crew 156 stationed at the Mars Society's Mars Desert Research Station in southern Utah received a special phone call earlier today from, of all places, Earth orbit. NASA astronaut and physician Dr. Kjell Lindgren, currently serving on the International Space Station (ISS), reached out to the MDRS crew for a short chat.
According to MDRS crew commander Ben Easter, Dr. Lindgren spoke with members of the crew about some of his experiences so far during his five months on ISS, including several recent EVAs.
For regular updates about our MDRS program and the work being done by our crews, please visit our MDRS Facebook page at: https://www.facebook.com/themdrs.