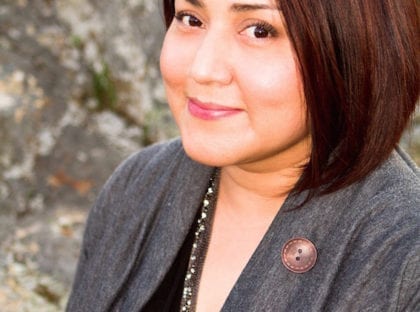 The Mars Society is pleased to announce that Lucinda Offer has been appointed as the organization's new Executive Director, a position she held previously from 2009-2012. Mrs. Offer's appointment was approved during a recent meeting of the Mars Society Steering Committee.
A high school science teacher by profession, Mrs. Offer has been at the forefront of Mars advocacy for more than a decade, having served as director of public relations and a senior officer for international development for the Mars Society, as well as a political activist. She is also a long-term member of the organization's Steering Committee.
"We welcome Lucinda's return to the Mars Society in a senior capacity and look forward to her leadership, energy and creativity in moving our organization forward as the world's largest and leading Mars advocacy group dedicated to the human exploration and settlement of the Red Planet," said Dr. Robert Zubrin, Mars Society President.
Mrs. Offer participated in NASA Ames Research Center's Spaceward Bound program in Australia, New Zealand, the United Arab Emirates and the Mojave from 2010-2015, and founded and managed Marsonauts, Inc., a company that publishes educational materials to inspire students (K-12) and the general public about exploring space, including the Red Planet.
More recently, she helped establish Women on Mars, an international initiative to encourage and empower women to participate in STEAM (Science, Technology, Engineering, Art and Mathematics) subjects in school and take a leadership role in human space exploration.
Mrs. Offer has a Bachelor's degree in Geology and a Geo-Science credential in Secondary Education from San Jose State University and also participated in graduate-level studies in Inter-Professional Science Education and Communication from the University of Glasgow (UK).