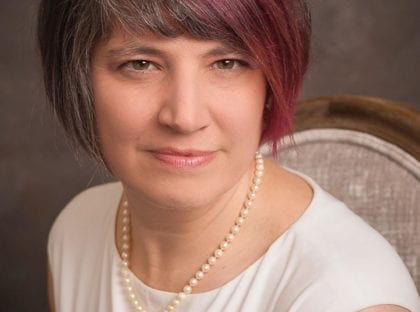 The Mars Society is pleased to announce that Dr. R. Aileen Yingst, Chair of MEPAG (Mars Exploration Program Analysis Group), a body chartered by NASA headquarters to assist in planning the scientific exploration of the Red Planet, will give a virtual address during the 23rd Annual International Mars Society Convention, scheduled for October 15-18.
The title of Dr. Yingst's plenary talk will be "Mars for the Next Decade: A Report from the Mars Exploration Program Analysis Group."
As a senior scientist at Maine's Planetary Science Institute, Dr. Yingst's research work focuses on the macro- and micro-texture of surfaces on Mars, the Moon and other planetary bodies.
Dr. Yingst was involved in NASA's Mars Pathfinder and Mars Polar Lander missions and served as Associate Private Investigator for the Mars Opportunity rover. At present, Dr. Yingst is serving as Deputy Principal Investigator for the Mars Hand Lens Imager (MAHLI) and is a member of the Mars Science Laboratory (MSL) imaging science team. She is also a Co-Investigator on the SHERLOC/WATSON instrument on the Mars Perseverance rover, scheduled for lift-off this week.
She obtained her A.B degree in Physics & Astronomy from Dartmouth College, as well as her M.S. degree and Ph.D. in Geological & Earth Sciences and Geoscience from Brown University. In addition, she received the National Space Club Distinguished Science Award in 2015 and was elected a Fellow of the Geological Society of America the same year.
This year's virtual Mars Society convention will be free of charge (although donations are welcome). For more details, including how to register and sponsorship opportunities, please click here. Conference updates, including the list of confirmed speakers, are being posted regularly on the Mars Society web site and its social media platforms.