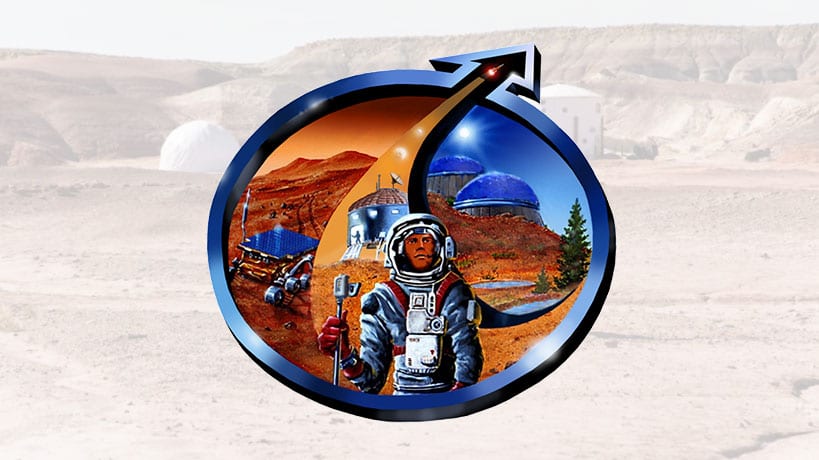 As we near the end of 2018, the Mars Society would like to take a moment to pause and reflect on what keeps our mission going. It's you. We extend our sincere appreciation to you – as members and donors – for supporting the Mars Society. We couldn't accomplish what we do
without you.
As the largest and most influential space advocacy group dedicated to the human exploration and settlement of the Red Planet, the Mars Society is committed to expanding its important work, which includes:
Mars surface simulation research and studies, including our ongoing Mars analog missions at the Mars Desert Research Station (MDRS) in Utah and expeditions to the Flashline Mars Arctic Research Station (FMARS) in Canada.
Further development of our Rover Challenge Series (RCS), to multiple Mars rover design competitions for university students in countries around the world.
Expansion of our new open-source MarsVR virtual reality platform, to be used for high-level research towards the goal of sending humans to Mars.
Public outreach and educational programming, including promotion of STEM studies, the Mars Papers online archive and continued interviews via our Red Planet Radio podcast.
Leadership in our nation's pro-Mars advocacy efforts to help shape the future of the U.S. human and robotic space program.
Maintaining and expanding all of these programs and initiatives require your continued support and goodwill. Please know that a contribution of $25, $50, $100 or more (tax deductible if made in the U.S.) will help us do so much!
Thank you for considering an end-of-the-year gift so the Mars Society can continue its mission to promote the goal of human Mars exploration and the eventual establishment of a permanent human presence on the Red Planet! Please give today!