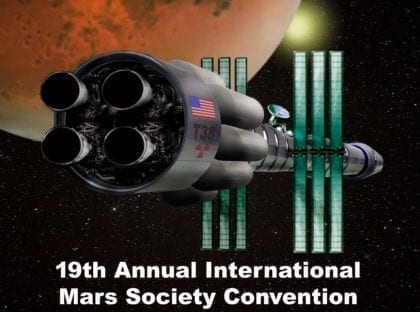 The Mars Society is convening its 19th Annual International Mars Society Convention, scheduled for September 22-25, 2016 at the Catholic University of America in Washington, D.C.
Every year, members and non-members who volunteer to help at the international convention (a minimum of ten hours required) receive free entry to the four-day conference.
Please let us know if you're interested in serving this year as a volunteer. Contact Nicole (nicolew@marssociety.org) for full details. Thanks!