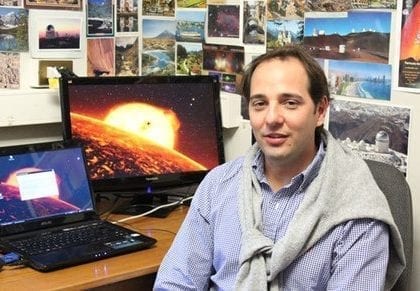 Dr. Geronimo Villanueva, a planetary scientist at NASA's Goddard Space Flight Center, will present an update about the ongoing search for trace signatures of current and ancient life on the planet Mars during the 19th Annual International Mars Society Convention, scheduled for September 22-25, 2016 at the Catholic University in Washington, D.C.
A Ph.D. recipient from the Max Planck Institute for Solar System Research in Germany, Dr. Villanueva specializes in the search for organic molecules on Mars and nearby icy bodies and has been involved in a number of research projects at NASA, ESA and DLR involving planetary exploration and space sciences. He is also the leader for Mars studies for the James Webb Space Telescope (JWST) and serves as a scientist with the 2016 ExoMars mission.
To learn more about the 2016 Mars Society Convention, including registration details and sponsorship opportunities, please click here.